Délice des Crémiers
Rich, tangy, salty, triple cream decadence. A cheese to seriously clog the arteries.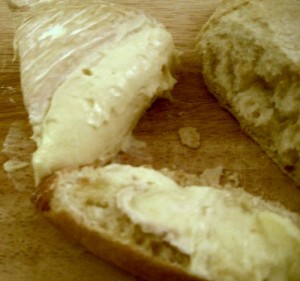 A small round soft cheese with a powdery white dusting of mould, sometimes presented in a simple round wood veneer box.
The rind smells sharp gathering hints of ammonia as it ages. The pate, soft with an ice cream like texture has the slight acidic smell of sour milk. As it ages the pate closest to the rind becomes soft and gooey separating the rind from the cheese within..
The soft pate melts in the mouth with an instant hit of a sharp, salty, but delicate flavour of sour milk. The flavour quickly fades yielding a softer and pleasing palate that must be savoured.
As it ages, the cheese becomes sharper and more acid, introducing a burn similar to blue cheeses.
All in all a very pleasant cheese, oozing decadence and luxury.
Reviewed by Nick & Olympia, 2012





(4/5)